ASSURED PARTNERS
Read our Latest News & Acquisitions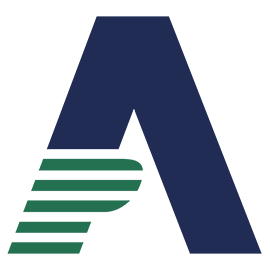 AssuredPartners enters Irish market
GMIB to become growth platform for further bolt on acquisitions
Gallivan Murphy Insurance Brokers Limited ("GMIB"), a Killarney based broker, operating nationally, is pleased to announce it has reached agreement that will see its family-owned, high-growth brokerage acquired by US headquartered AssuredPartners. The transaction, which is subject to customary regulatory approvals, is anticipated to complete in June 2022.
Founded in 1989 and based in Killarney, Co. Kerry, GMIB operates nationally and has a strong and rapidly growing book of both personal and commercial lines business. Organic growth over recent years has been driven by significant investment in online functionality with GMIB placing in excess of €60m Gross Written Premium (GWP) annually and reporting revenues of €15m.
GMIB's 85-strong team will all remain in place under the leadership of joint Managing Directors, Simon Gallivan and Denis Murphy. Tadgh Gallivan will continue in the business in a non-executive capacity and will be involved in identifying further opportunities for expansion in the Irish market place.
AssuredPartners is one of the fastest-growing, independent insurance agencies in the United States, UK, Ireland and Europe. This latest addition to the group marks another important step in its growth strategy by establishing a presence and acquiring a scalable growth platform in the Irish marketplace. It follows recent deals in Scotland and several across England.  Founded in 2011, AssuredPartners has acquired in excess of 400 agencies, and has offices in 5 countries, 35 states in the US and has circa 8,500 employees making it one of the largest independently owned brokers in the world.
David Heathfield, CEO AssuredPartners UK & Europe, said: "We are delighted to have the talented team at GMIB join AssuredPartners. GMIB has a strong reputation and has demonstrated an enviable ability to scale their business organically over the last several years making it one of the largest independently owned brokers operating in the Irish market. We are excited to benefit from the skills and in depth knowledge of their management team to help us grow our footprint in Ireland as we look to continue our expansion at pace."
Tadgh Gallivan, Chairman commented, "After 33 years building a successful and rapidly growing business, we are delighted to partner with AssuredPartners to become their platform for growth in the Irish market. The mutually strong cultural fit was evident from the outset of our discussions and in our shared ambition to further accelerate GMIB's growth trajectory both organically and through acquisition."
Denis Murphy, Joint Managing Director commented, "We are truly proud & excited to be teaming up with a Global Insurance Broker with over 8,500 employees, AssuredPartners. This is a watershed moment in the Insurance Industry in Ireland as a Global Insurance Giant like Assured Partners has chosen Killarney, Co Kerry as their location to enter the Irish Insurance Market and be a Hub for future growth in Ireland. It is testament and a reflection of our tremendous talented team and an exciting time for the continued growth in staff numbers from 85 to in excess of 250 in the next 3 to 5 years. This is a very positive development, with the scale of AssuredPartners, for all our existing and new clients of GMIB who will continue to receive excellent customer service and competitive insurance premiums. "
Simon Gallivan, Joint Managing Director, commented: "Building GMIB through exceptional client service has been our passion, so finding the right partner to help us continue that journey was critical for us. The AssuredPartners' approach gives us the ability to remain focussed on our core strategy of delivering exceptional value and superior customer service to our clients across Ireland. We are excited at the opportunities this partnership brings to the business and our staff as we jointly target further growth across Ireland with the support of a strong, ambitious, parent." 
Advisers:
GMIB was advised by Deloitte Corporate Finance with Arthur Cox providing legal advice. William Fry and RPC provided legal advice to Assured Partners and PwC provided due diligence services.
About GMIB:
The company was originally founded in 1989. In 2012, it moved to new offices in High Street, Killarney from where it has grown a national client base supported by substantial investment in people and in its technology platform. The company, now known as GMIB.ie, has almost doubled in size since 2020, entirely through organic growth; it aims to accelerate this growth trajectory over the coming years through a combination of organic and acquisition driven growth. GMIB is fully owned and operated by Tadgh Gallivan, Denis Murphy and Simon Gallivan with an ethos of professionalism, honesty and investment in people.
For more information, please visit https://www.gmib.ie/
Share This Story, Choose Your Platform!
Paul Casey  |  Acquisitions & Integration Manager
E: paul.casey@apldn.com  |  T: +44 (0)20 7337 6800